GCI is a large Alaskan telecom company that provided communications for residents and commercial enterprises.  As their Lead Designer, I implemented a brand refresh as our team shifted their CMS to the Sitecore platform. I designed a new responsive layout, as well as a user-centered revamp of their site navigation.
Starting with early information architecture done by a previous team, I worked with the client to map the overall design and new navigation to their overarching business goals. After a competitor evaluation, I moved on to early sketches and then to design iterations and prototypes, working side-by-side with a front end developer. User testing was our final step of the design phase and after scoring high marks, we moved on to development.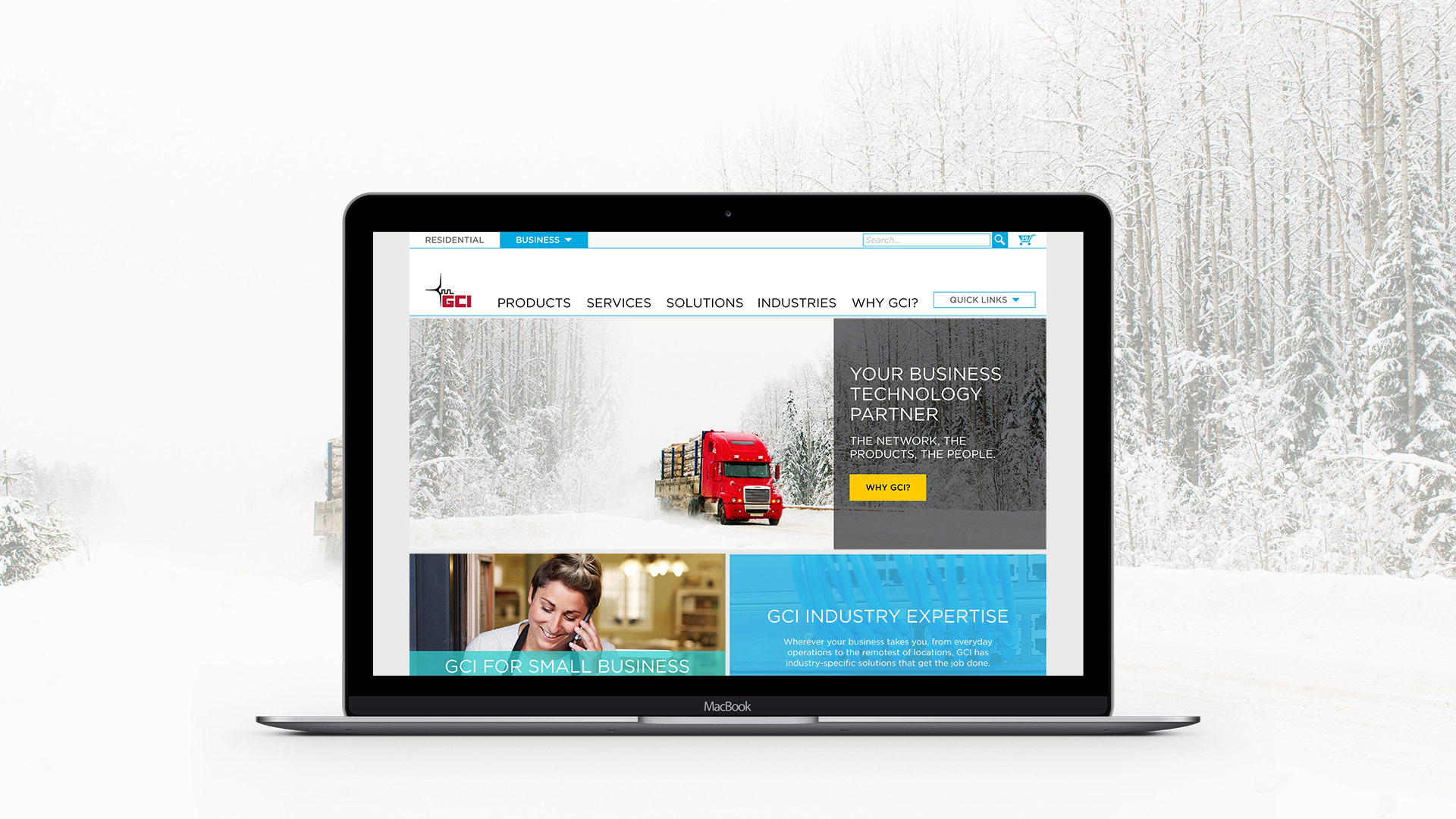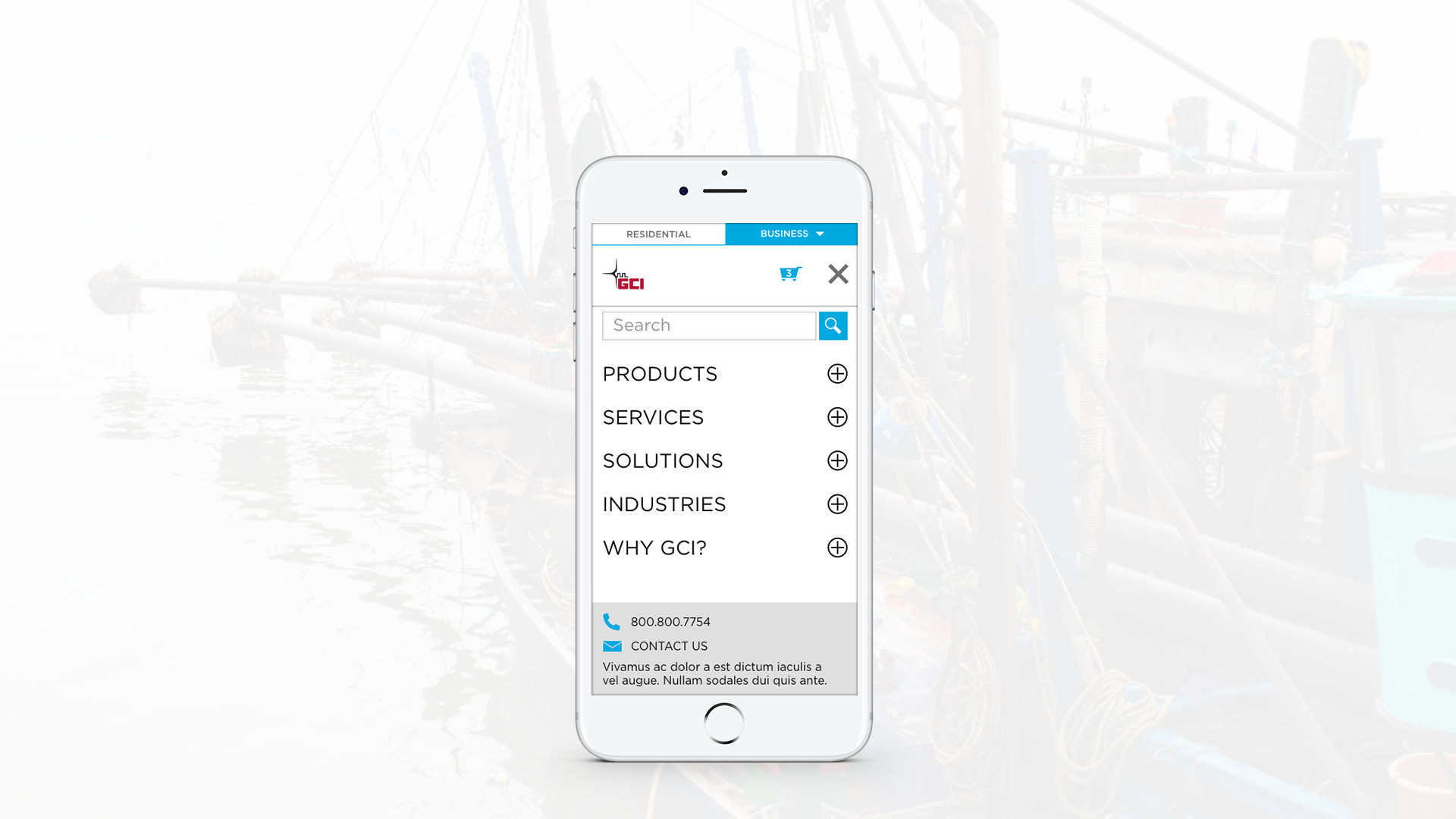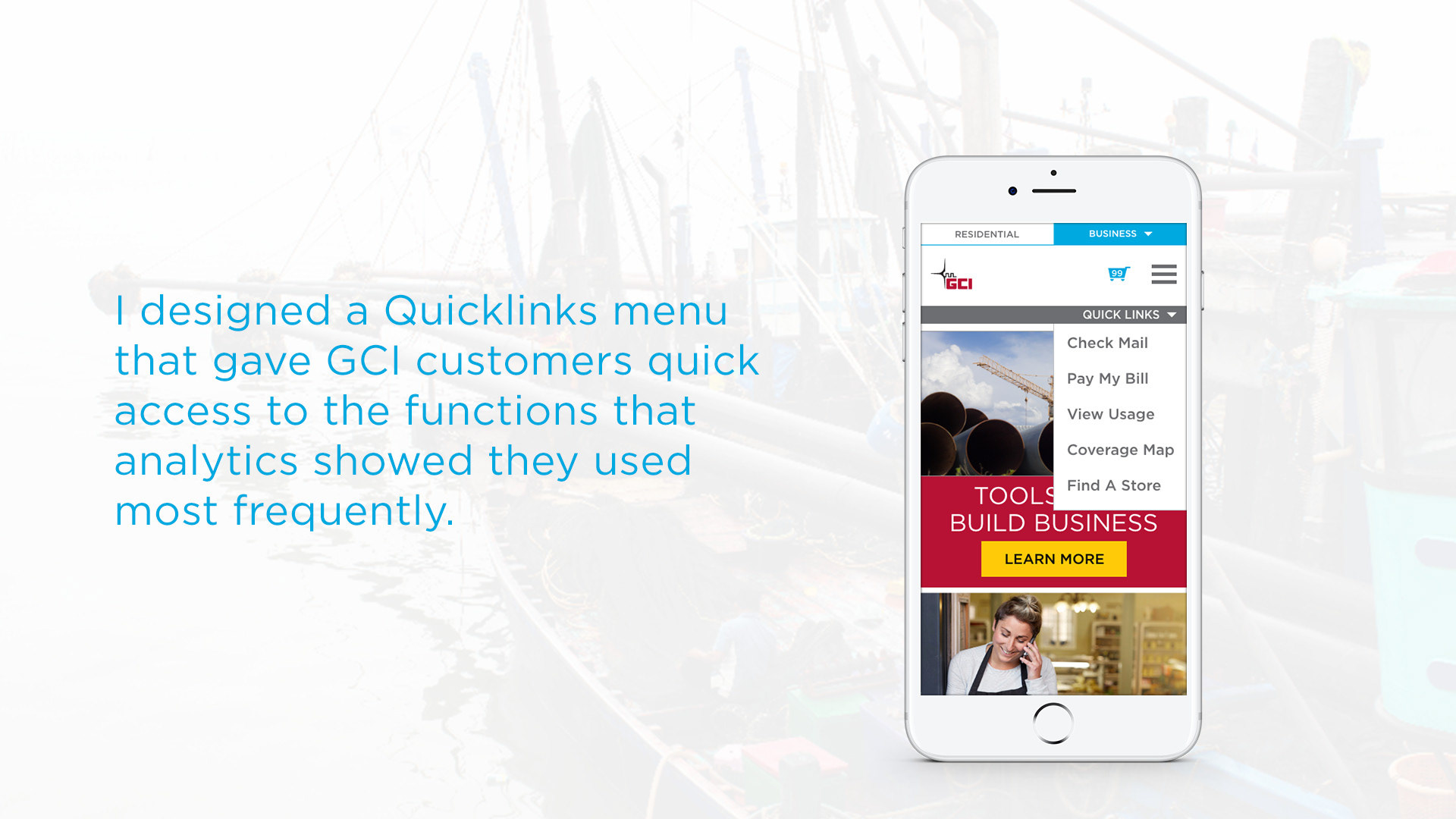 I used Adobe's new Experience Design app to design the mobile navigation, which gave the stakeholders a functioning prototype to touch and use as we moved through the design process. Try out the same prototype our stakeholders used below!​​​​​​​