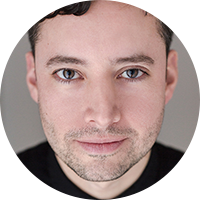 I approach my work with two main ideas: the solutions should be efficient and the design and its process should be clean. Keeping things clean and efficient allows better focus on the details and ensures the brand presentation is strong. With over 9 years experience in visual and UX design, I have helped clients such as T-Mobile, Toyo Tires, Microsoft and Amazon. I am passionate about open communication and receptiveness to feedback, as I believe creativity and inspiration thrives the most in a truly collaborative environment. I'm a versatile designer who can switch from brand work–to interface design–to user research without missing a beat. 
Outside of design, I have a love for music and the sense of community that can build through musical connection. Creating a safe and joyful space is always my focus, whether it's through djing or throwing musical events.
If you'd like to chat more about my work and opportunities for us to work together,
send me an email
 or download my CV below.