GCI Site Redesign
Helping an Alaskan telecom company update their site to a more user-centric focus.
In 2015 I started a project to help telecom company GCI, update their overall look and feel as well as shift their CMS to the Sitecore platform. My focus was to help GCI update their overall look and feel, design a new responsive layout, and do a complete, user centered revamp of their site navigation.
Starting with early information architecture done by a previous team, I worked with the client to map the overall design and new navigation to their overarching business goals. After a competitor evaluation I moved on to early sketches and then to design iterations and prototypes built in Adobe's new Experience Design app. User testing was our final step of the design phase and after scoring high marks, we moved on to development.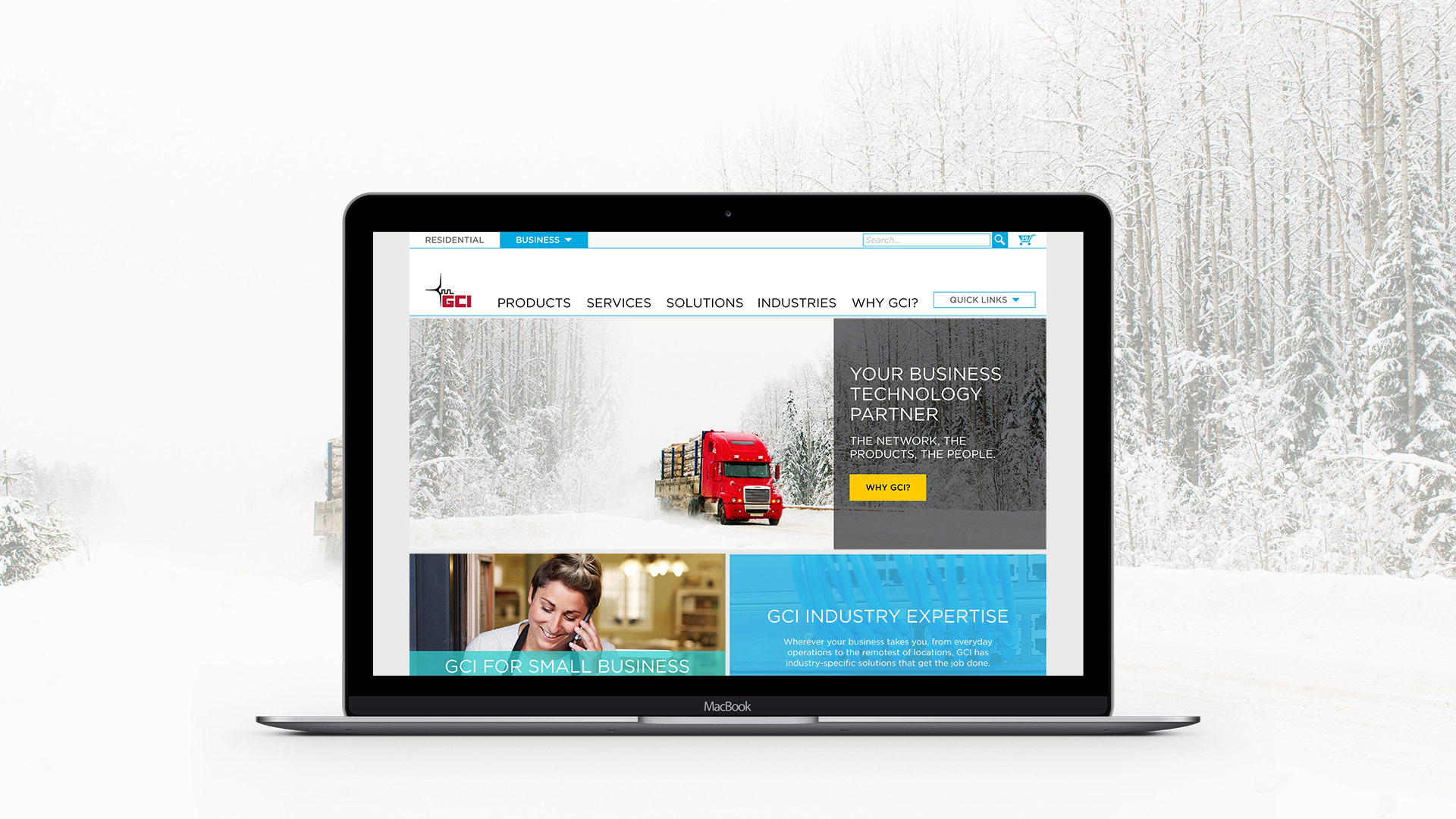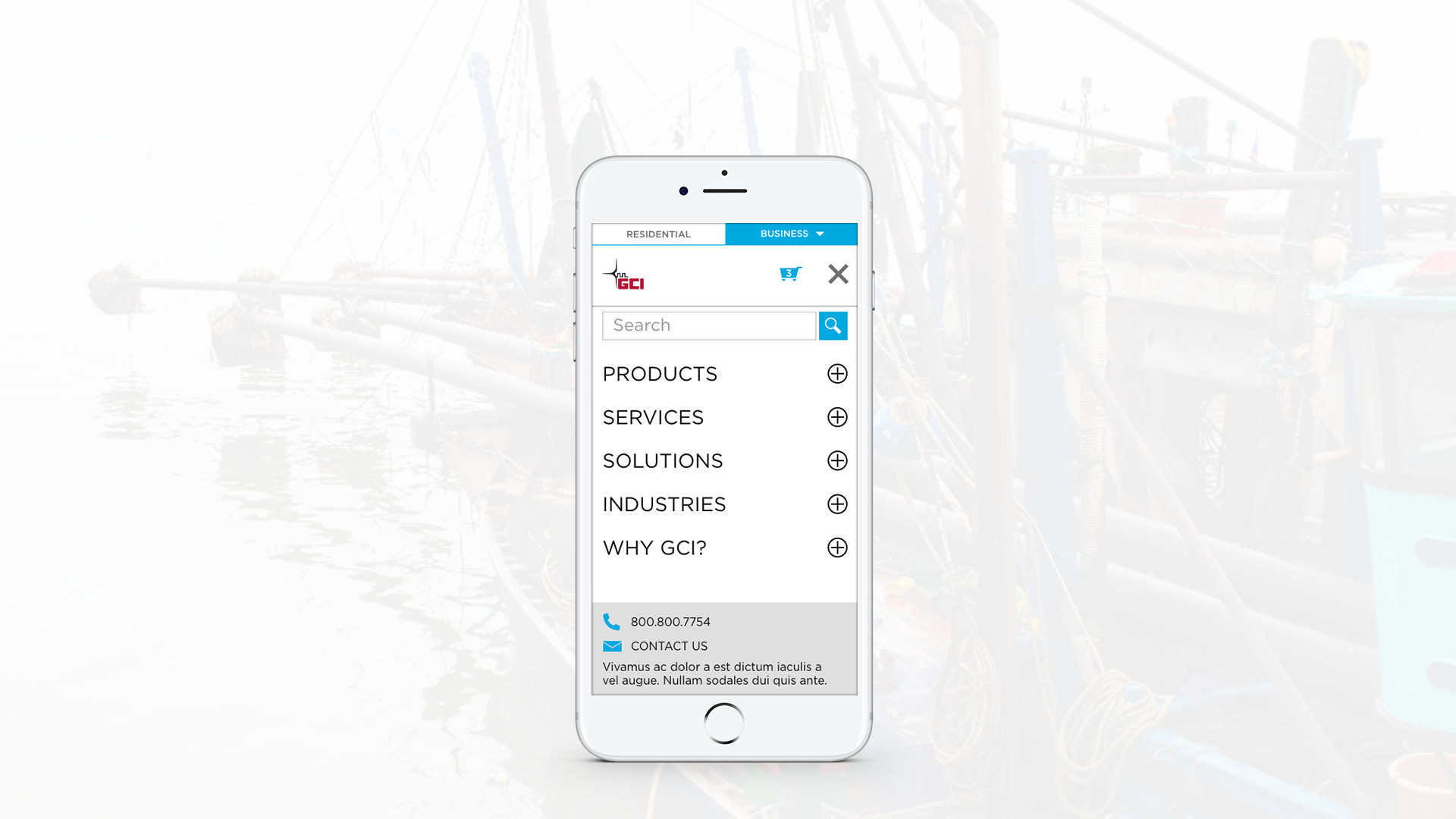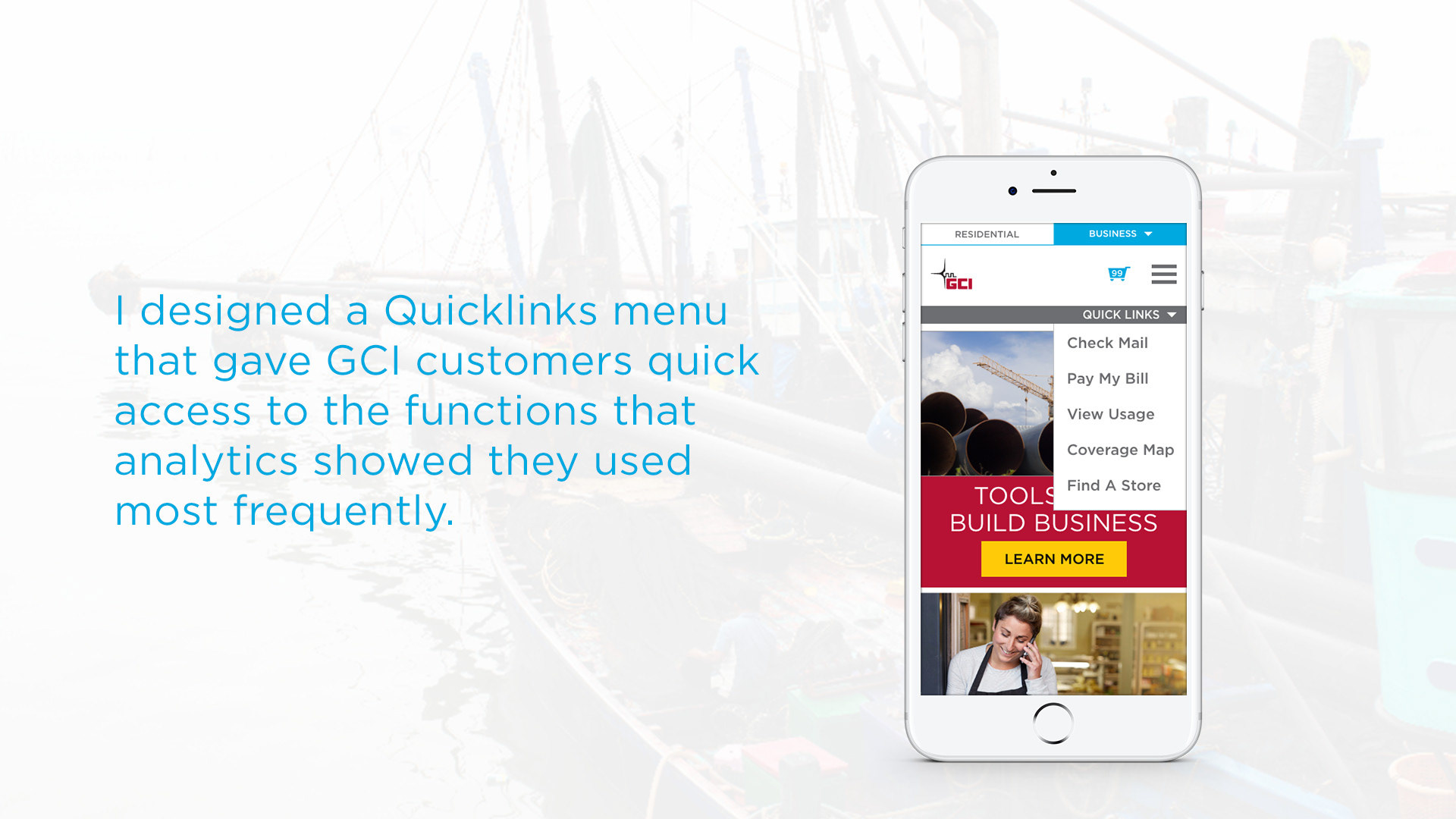 I used Adobe's new Experience Design app to design the mobile navigation and give the client a functioning prototype to touch and use as we moved through the design process. Try out the same prototype our client used below!