I had a short term stint with a small startup called Carina Care. They were building a platform to help connect in home care providers with the population that needed in home care. They brought me on for four weeks to help solidify their design language and create a better overall user experience for their users who research showed, weren't very tech savvy.
I started off with some sketches to help them solidify their user flow as well as what their mobile experience could look like, since that was also a large problem they needed help tackling.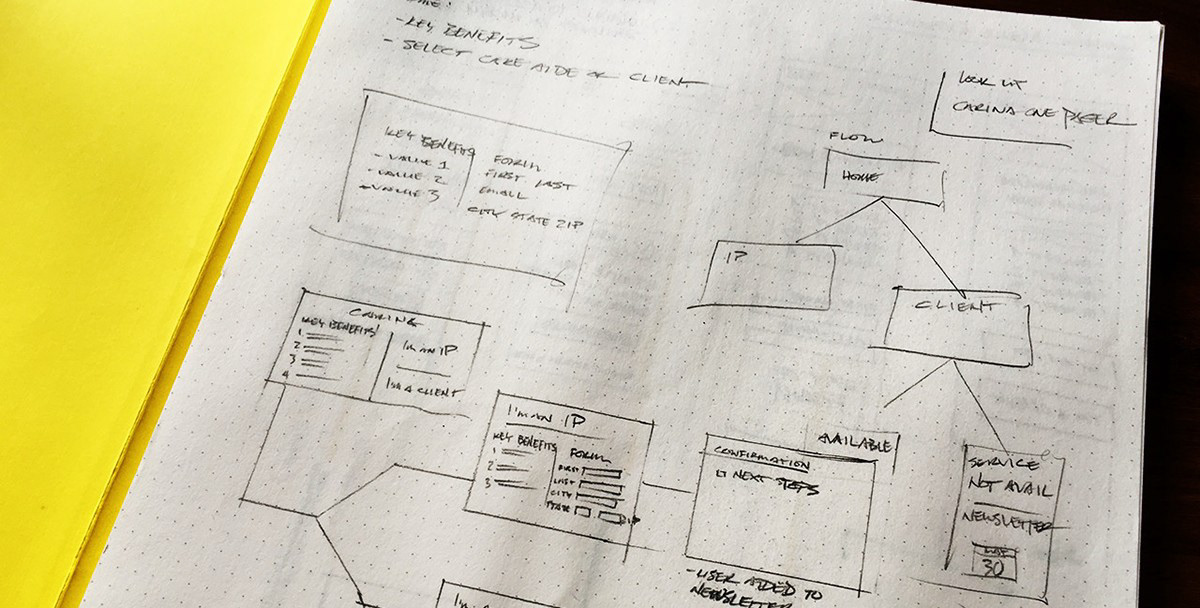 Since the team was moving quickly, they needed help finalizing their overall brand and design language. Since I had a short period of time to do this, I focused on narrowing down their type styles and updating their color palette to give them a more modern look and ensure there would be plenty of contrast for those who might have poor eyesight. This would also help the team move quickly as they were creating new sections of the site almost on the fly.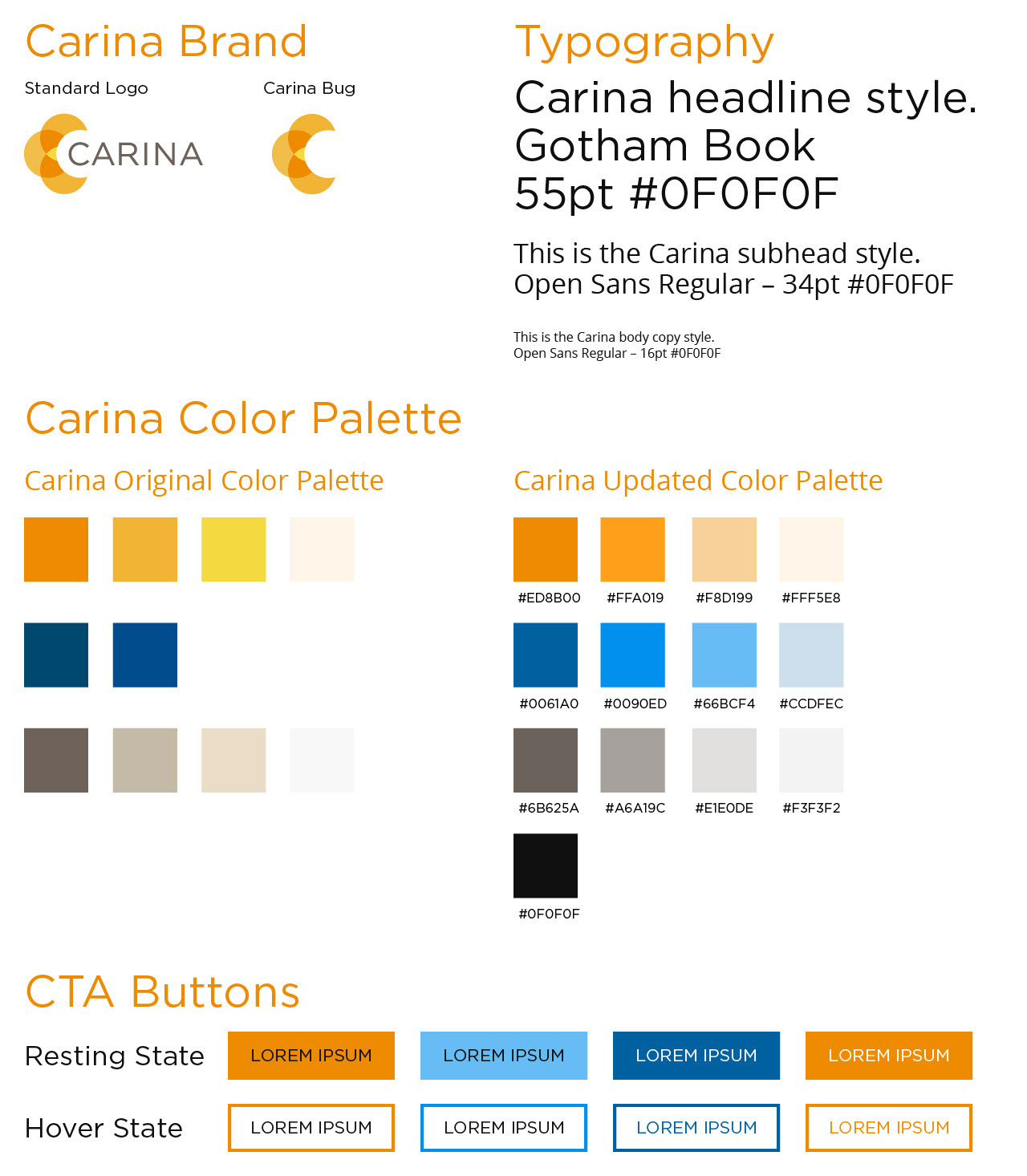 The next step was to develop a new visual language for Carina that would be clean and modern as well as be easy to implement since their small team used the Agile project management system. Warm imagery, large typography, and a simple block and infocard system kept the pages easy to digest and easy to read through information for users.